1.

 Sweet Potato Pie Cupcakes With Marshmallow Frosting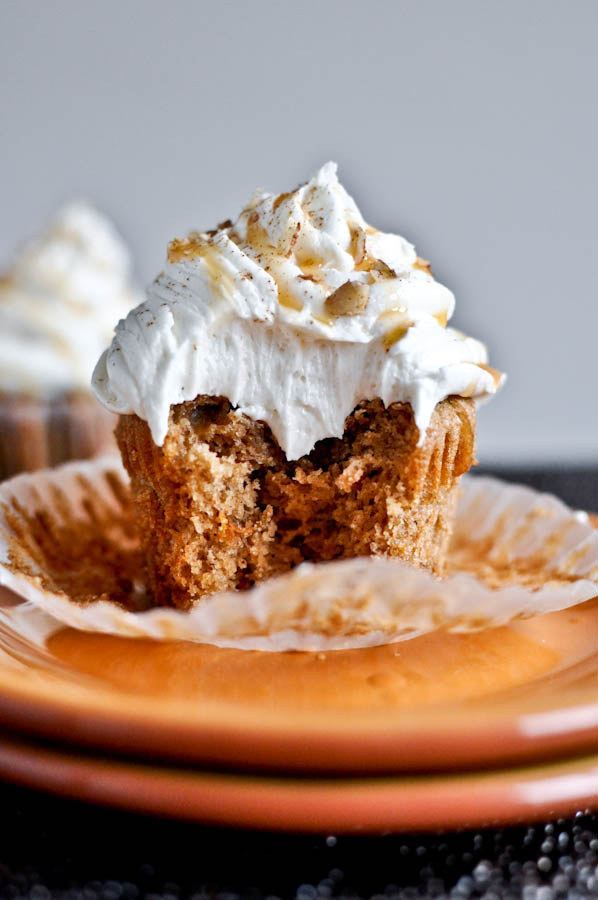 howsweeteats.com
Make room on your dessert table for a serving of veggies. Recipe here.
2.

 Spiced Sweet Potato Hummus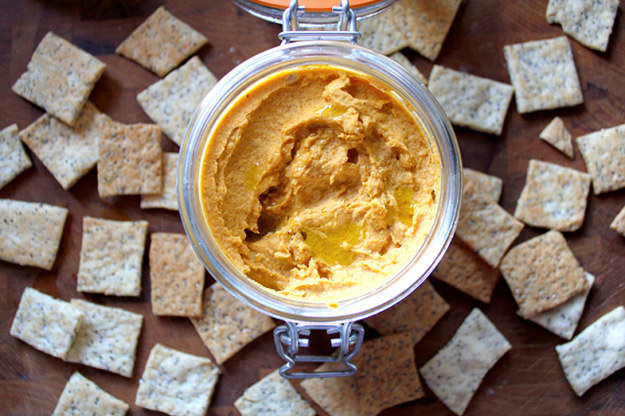 vegetarianventures.com
Honestly, sweet potato hummus is my favorite hummus. Recipe here.
3.

 Rosemary Sweet Potato Stackers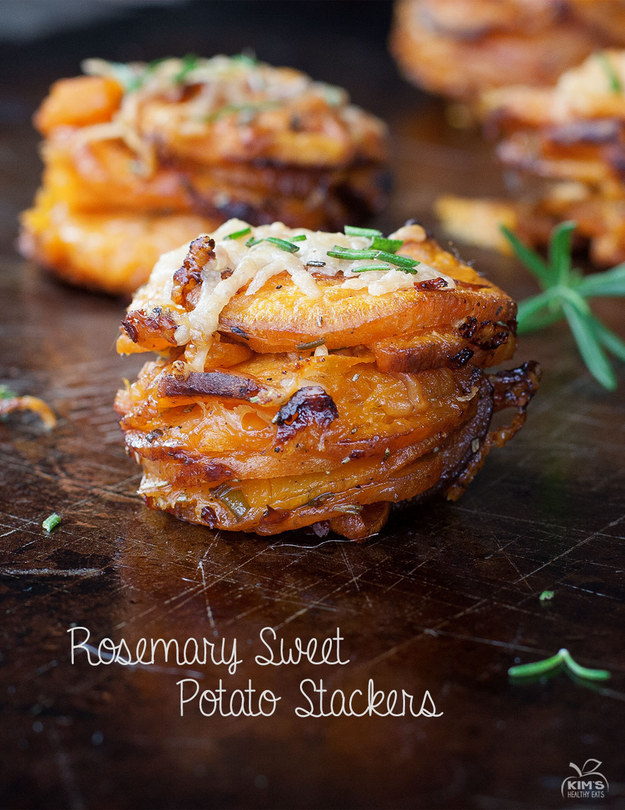 kimshealthyeats.com
Plenty of edges mean lots of crispy bits. Recipe here.
4.

 Sweet Potato Pizza With Kale and Caramelized Onions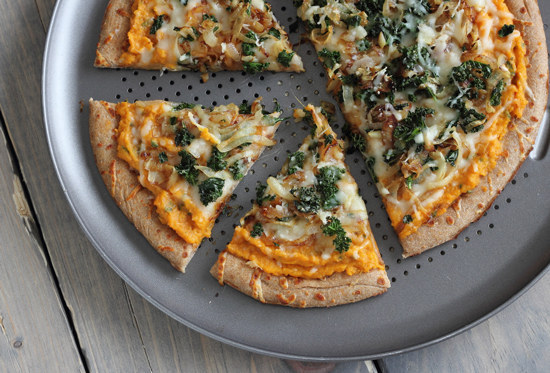 ohmyveggies.com
Is there anything that pizza doesn't get along with? Recipe here.
5.

 Sweet Potato Hash With Baked Eggs
cookincanuck.com
Perfect for breakfast, lunch, dinner, and any snack you might require in between. Recipe here.
6.

 Easy 15-Minute Roasted Sweet Potatoes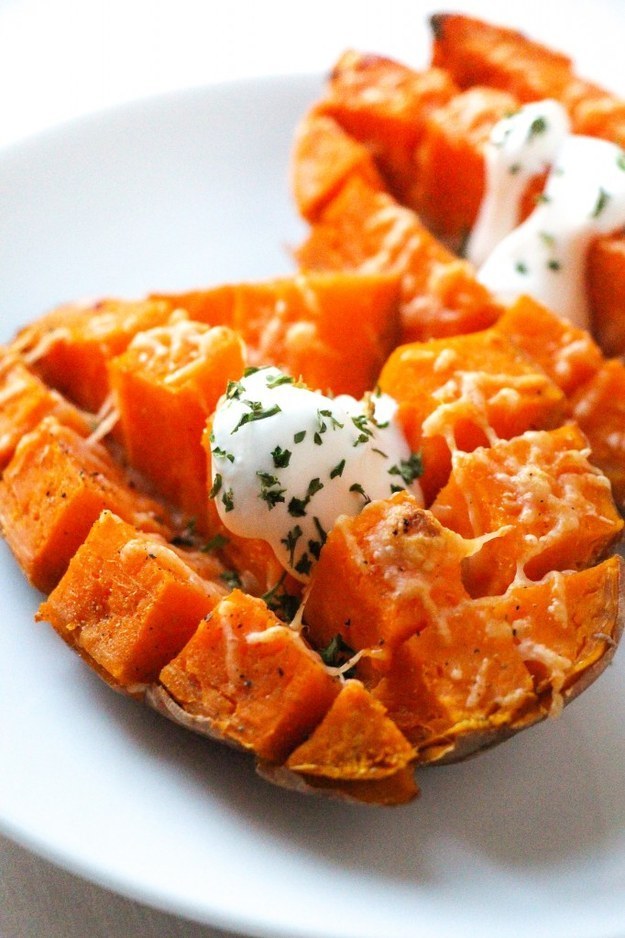 layersofhappiness.com
If you're in a hurry but need your SP fix. Recipe here.
7.

 Scalloped Sweet Potatoes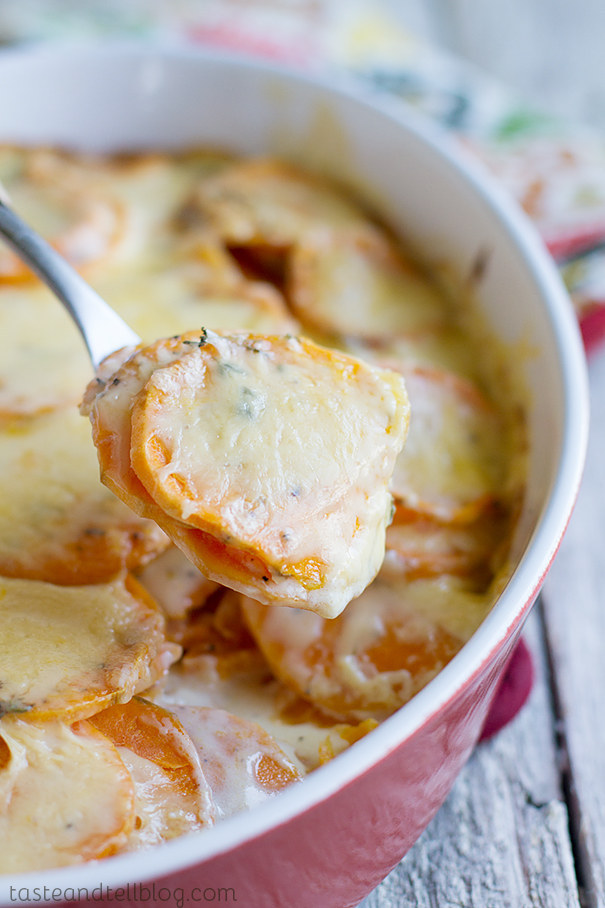 tasteandtellblog.com
TBH the most delicious thing you can do to anything is slice it thin then bake it with cream and an embarrassing amount of cheese. Recipe here.
8.

 Sweet Potato Layer Cake With Molasses Buttercream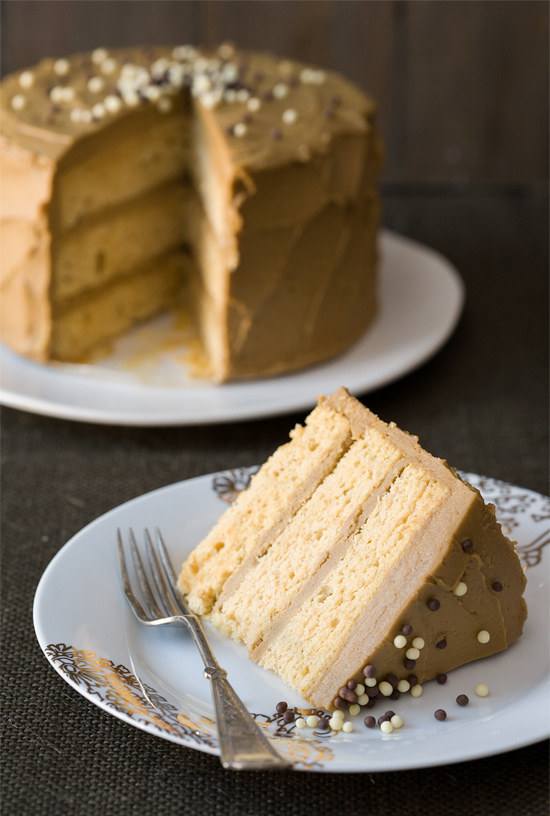 loveandoliveoil.com
Time to layer up for fall. Recipe here.
9.

 Two-Ingredient Sweet Potato Tater Tots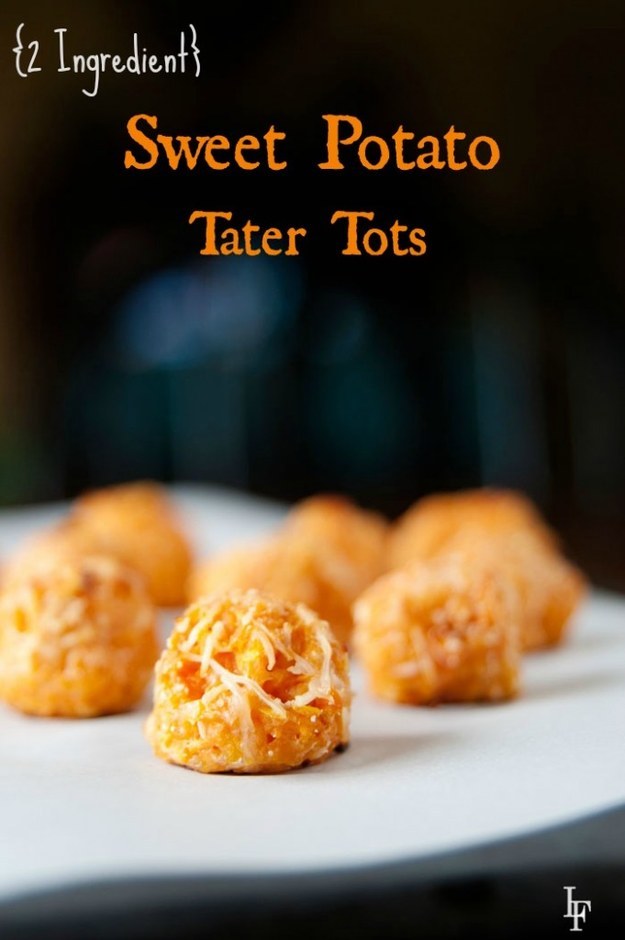 supergluemom.com
Tots 4 president. Recipe here.
10.

 Salt and Vinegar Sweet Potato Chips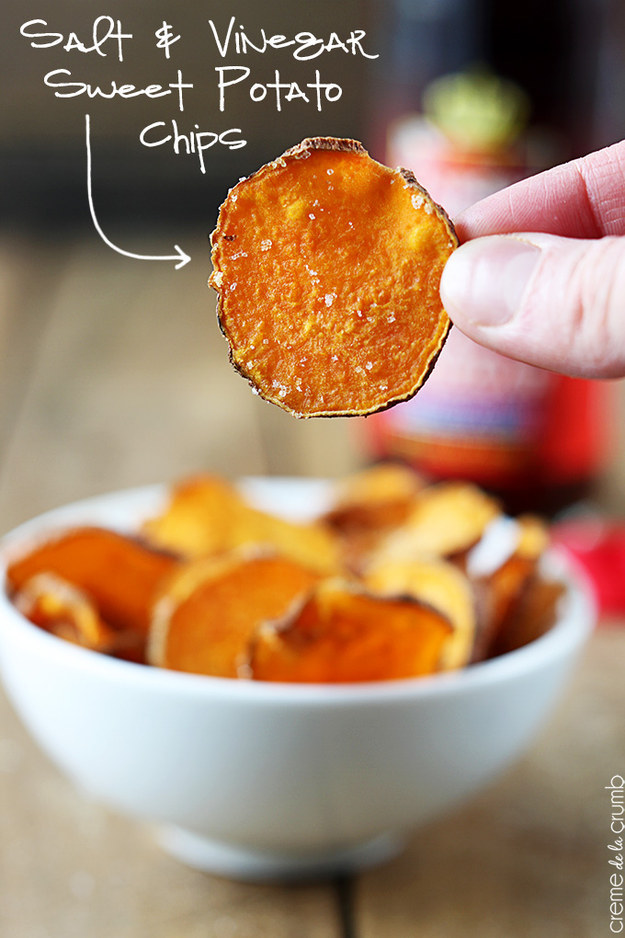 lecremedelacrumb.com
A cut above the others. Recipe here.
11.

 Leftover Sweet Potato Casserole and Brie Grilled Cheese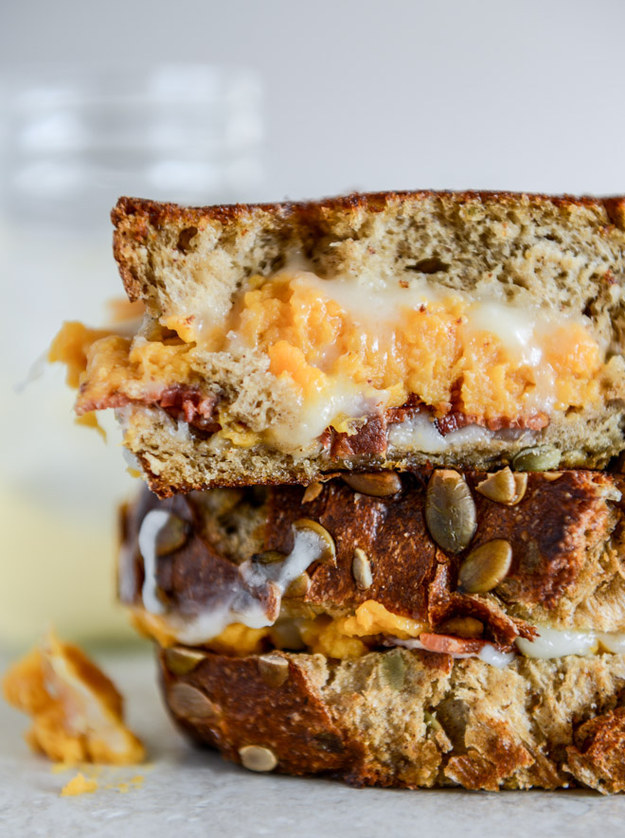 howsweeteats.com
I know what you're thinking. Who has leftover sweet potato casserole, like, ever? You obviously don't understand just how much food my dad makes for Thanksgiving. Recipe here.
12.

 Sweet Potato Pie With Marshmallow Meringue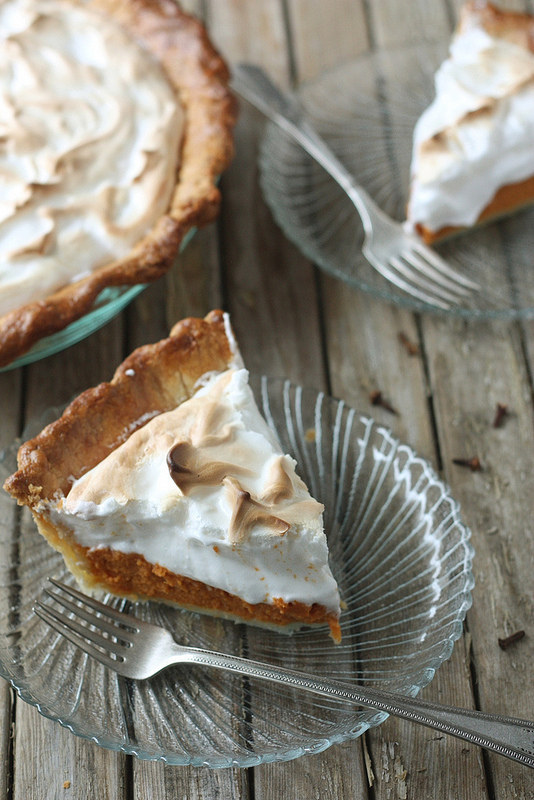 completelydelicious.com
Pumpkin pie is about to be dethroned. Recipe here.
13.

 Sweet Potato "Nachos" With Cheddar and Black Beans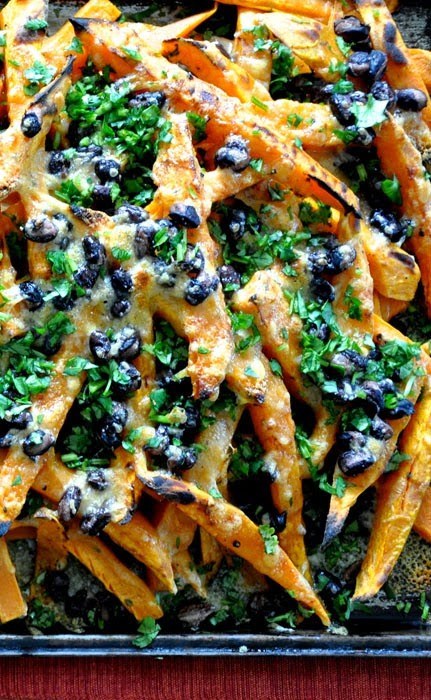 holajalapeno.com
Nacho average bar snack. Recipe here.
14.

 Loaded Sweet Potato Skins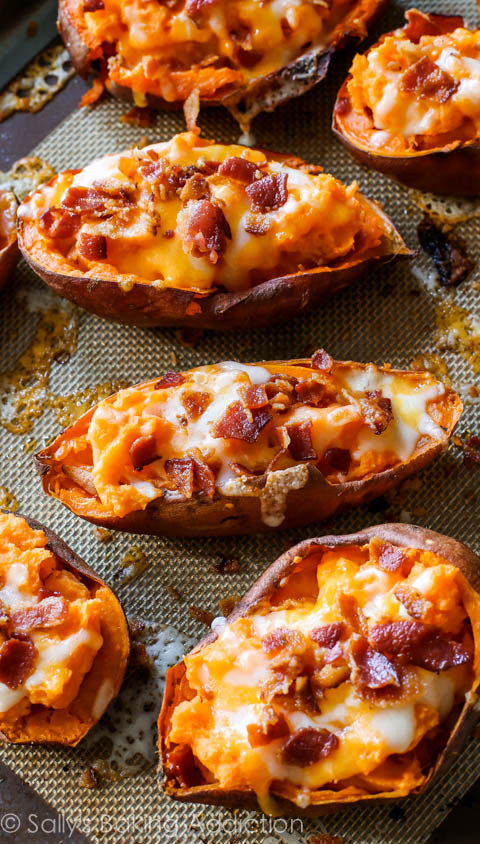 sallysbakingaddiction.com
And all is suddenly right in the food world. Recipe here.
15.

 Spicy Bean and Sweet Potato Burritos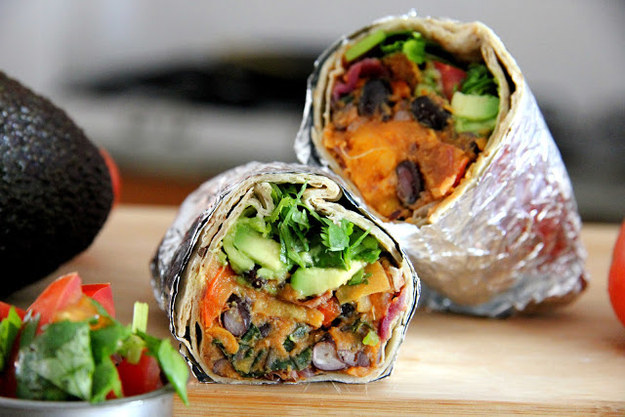 talistomatoes.blogspot.com
It isn't exactly beautiful, but isn't that true about every burrito, ever? Recipe here.
16.

 Cinnamon Sugar Sweet Potato Fries With Vanilla Icing Dip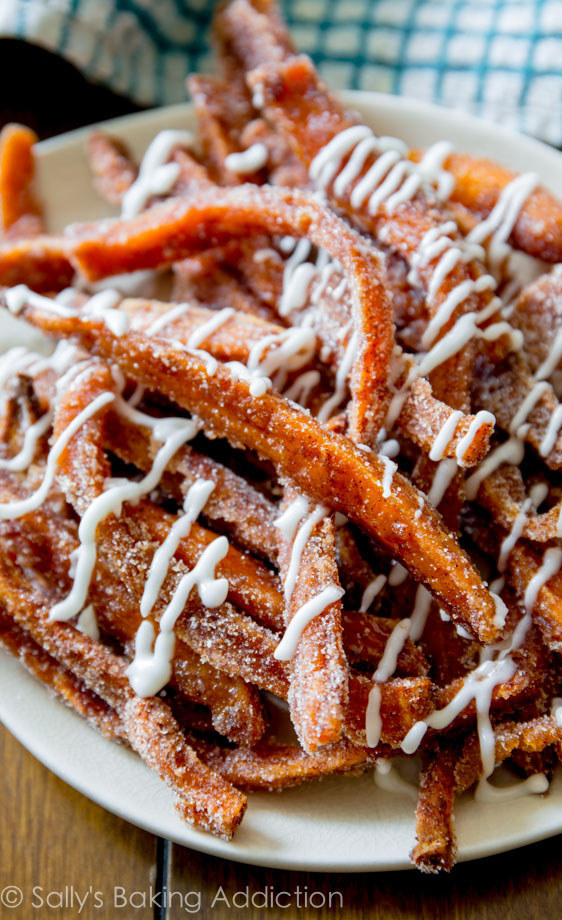 sallysbakingaddiction.com
Think of this as a way to satisfy a churro craving without batter or a piping bag. Recipe here.
17.

 Sweet Potato Gnocchi With Balsamic Brown Butter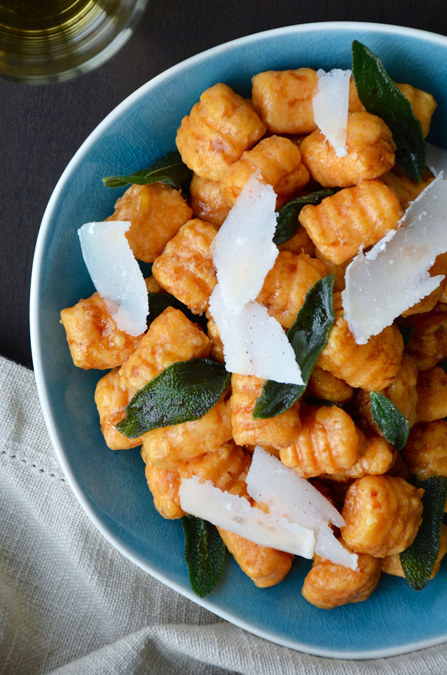 justataste.com
More butter, more better. Recipe here.